For a limited time (because there's only five on offer, and three have sold), you can get a special edition of Cthulhu: Deep Down Under, the upcoming antho featuring my Lovecraftian-action novella 'Vanguard'. For US$110 pledged to the crowdfunding campaign you'll get sent out a copy of the limited edition hardcover signed by myself and artist Sarah Ellerton, a signed print of her incredible illustration accompanying my story, a signed print of the cover by W. Chew Chan, and a personalised email (whatever that means — I think I'm supposed to write you a sonnet or something).
But they've already been selling gangbusters, so get in quick! All the deets here: https://www.indiegogo.com/projects/cthulhu-deep-down-under
And here's Sarah's amazing artwork. You know you want it: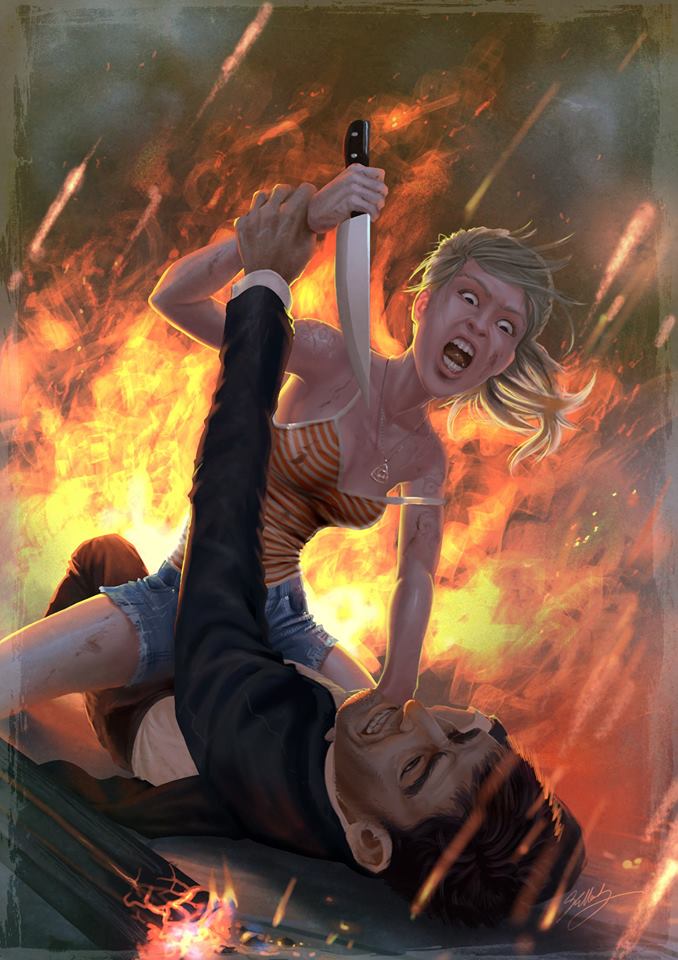 For more posts: THE LATEST.