'Return to Wolf Creek' iBook
May 27, 2012
Things are moving… As a lead-up to Wolf Creek II, Emu Creek and Sharp Agency are putting out an incredible innovative horror iBook—'Return to Wolf Creek'.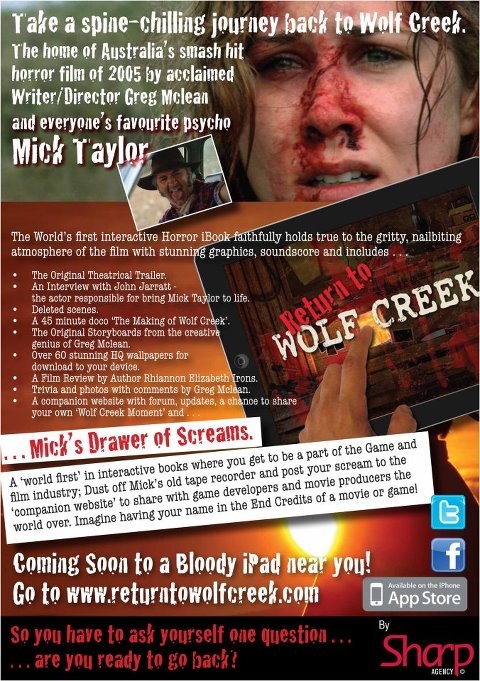 The app and accompanying website (www.returntowolfcreek.com) will feature a 'never-before-seen' collection of videos, photos and trivia from the 2005 movie. There'll also be updates from the Wolf Creek II production camp, as well as a blog and chance for fans to tell their own 'Wolf Creek moment'.
Apparently, a groundbreaking interactive section called 'Mick's Drawer of Screams' will give users a chance to be part of the horror film community like never before. I don't know what that bit means, but it all sounds cool, hey?
The iBook's due on the App Store June 1st, with an Android version to follow (so the rest of us can use it too). Keep an eye on the facebook page (and this website of course).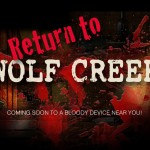 For more posts: THE LATEST.