Our panel at Armageddon October 13th–the first for Wolf Creek II–went well. Those who attended received a few tidbits regarding the new film and the first novel, along with some insights into the writing process. Quite strange to be talking about both stories after working on them for so many years.
Anywhere, here's a couple of pics of Greg and I in action: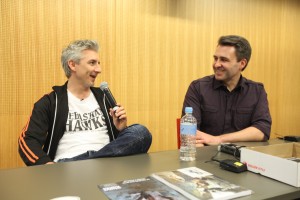 No, G's not interviewing me. There was only one mic.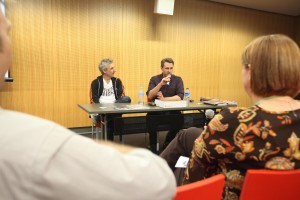 Thankfully I wrested it away a few times.
(thanks to Cam Oliver for the photos)
The panel also saw the launch of Greg & Tristan Jones' new crowd-funded graphic novel Sebastian Hawks: Creature Hunter. They've already reached 10% of their goal, so check out the site to score some great crowd-funded rewards: http://www.pozible.com/index.php/archive/index/11289/description/0/0 or that newfangled facebook thing: http://www.facebook.com/Diezelpunk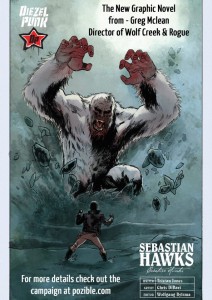 For more posts: THE LATEST.