I can now say I've made it into my favourite magazine. Canadian horror mag Rue Morgue (which I've subscribed to for some years) has an article on Wolf Creek: Origin in their May 2014 issue (#144). I'm particularly pleased Alison managed to include my tribute to Jack Ketchum in there. And many thanks to editor Dave Alexander for being such a great supporter of Wolf Creek.
http://www.rue-morgue.com/magazine/434-issue-144
A LASTING DREAD
by Alison Lang
Rue Morgue #144, May 2014, p.50
In 2005, a little Australian movie called Wolf Creek made a sizeable splash in theatres worldwide, grossing over $27 million during its box office run.
Set against the barren backdrop of the Outback, its unique take on genre conventions and unrelenting violence kept horror fans rapt. It also divided critics, many of whom erroneously lumped it with the likes of Saw and Hostel as yet another example of hyper-gratuitous torture porn.
Nine years later, Wolf Creek still holds up as a modern-day masterpiece of Ozploitation. This is due in no small part to the film's antagonist: the affable and relentlessly depraved bushman, Mick Taylor, played with jocular menace by John Jarratt.
Director Greg McLean and co-scriptwriter Aaron Sterns have brought the popular character back in Wolf Creek 2, which hits North American theatres in mid-May, and they've delved even further into Mick's backstory by releasing the first two books in a Penguin Australia-commissioned series of original novels. Sterns was tapped to write the first installment – titled Origin: Wolf Creek Book 1 – shortly after he and McLean had completed the screenplay for Wolf Creek 2 in 2007.
"The fact that I'd just written the sequel means I knew Mick better than anyone, save for Greg and John Jarratt," Sterns says.
The book begins with a young Mick starting his first job as a jackaroo (trainee) on a sheep ranch. It's grim work, and as Mick endures the taunts of his superiors, fragmented memories of a horrific childhood come lurching back to him. You almost feel sorry for the guy, until a few prominent details reveal themselves – namely, his tendency to fly into near-blackout rages, a growing penchant for sado-masochistic sex, and the matter of the mysterious childhood death of his sister. The story grows more complicated as we realize Mick is an unreliable narrator with multiple layers that peel back, slowly revealing the extent of his corruption.
"I thought it would be interesting to test," reveals Sterns. "Can we still have an interest in this character, even when we already know what he becomes? It's one of those back-engineering problems that is quite fun to work with. Like the Star Wars prequels, in Revenge of the Sith we know what Darth Vader becomes. The key is to explain what happens to get him there and keep it interesting."
While Wolf Creek 2 embraces the comedic aspects of Mick's Aussie buckaroo persona, the Origin novel is unrelentingly dark in comparison, with no moments of respite for any of its ruined characters. Sterns – a former instructor of gothic and subversive fiction at Deakin University – says the bleak tone is reflective of his own beliefs about what makes effective horror.
"A lot of horror is quite flippant," he says. "It's about body counts, the blood, people in pain, racking up the little thrills of seeing someone die. There's no impact there, no understanding of the toll that is paid. It's horrible. What always concerned me is that each person who dies in a horror film – that's an entire world. Those deaths have an emotional cost in reality, and you should feel it."
Amongst other influences, Sterns cites Jack Ketchum – another novelist who crossed over into film collaboration with 2011's The Woman – as a profound inspiration when it comes to creating unflinching, haunting prose.
"With a writer like Ketchum, the actual writing is as strong as possible," says Sterns. "He's trying not to let you off the hook. And he sets up the different characters so well that when everything goes down, you feel everything. He doesn't just set something up and then quickly jump away to make it easy on the reader. He stays with it, and it's horrendous."
Origin is definitely a wrenching reading experience, but it is also a significant achievement as a standalone Australian gothic novel, with a surprisingly literary sensibility that elevates the material. (The second novel, written by Australian horror writer Brett McBean, finds Mick in Vietnam, and may lead to four more titles to complete the series.) It's hard not to be equally engrossed and appalled by Mick's downward spiral – and it's impossible to look away.
"I wanted to get across a sense of Mick's tragic inevitability – the fact that he still has so much darkness to get through," says Sterns. "The horror I love doesn't really give you answers or endings, and there is no end. The experience just stays with you: a lasting dread."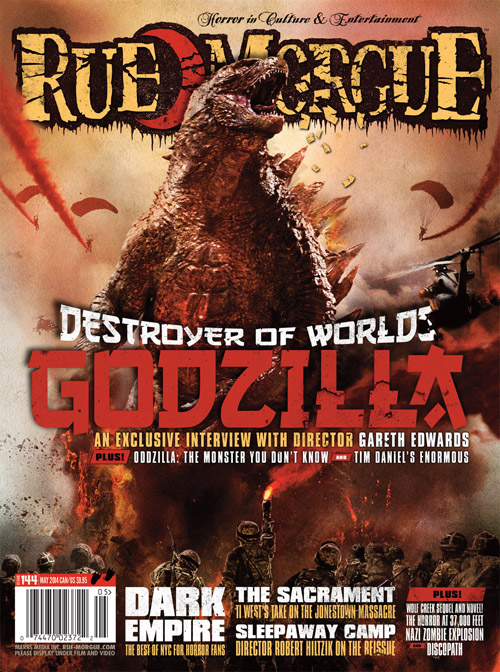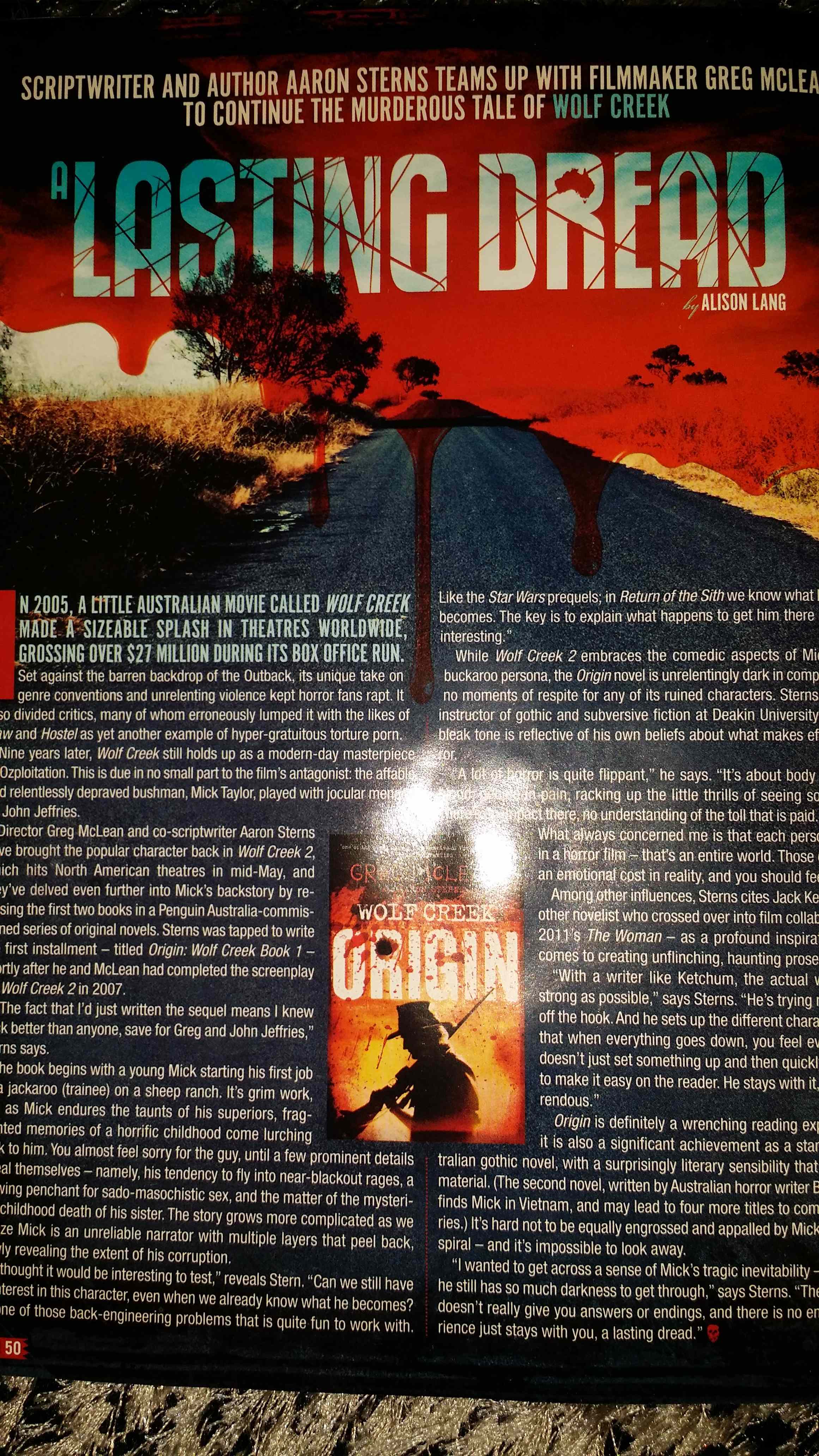 For more posts: THE LATEST.